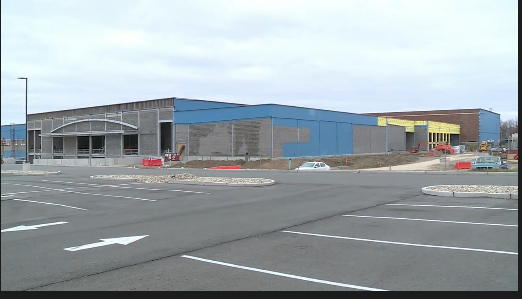 In June 2020, Francis Howell voters approved the largest bond issue in the history of the state – $244M for capital projects (Prop S).  The $244M estimate was based on a 2018 facilities master plan that outlined many improvements needed in the district.
In early 2021, the district began to build a new Francis Howell North high school using a new process (CMaR) which allowed them to begin construction before bids or even design was complete for the project.  In December 2021, the board voted to approve the completion of the new FHN high school at a price of almost $165M, despite the public being told that estimated price was $86M when they voted on Prop S just 18 months prior.   That's an overrun of $79M or almost 91%.
The use of the CMaR process was sold by the district as a way to potentially save six months in the project schedule. We were also promised that a website would provide regular updates and transparency during the process. That didn't happen. The school board failed to provide proper oversight and the final number was sprung on the public only after all bids were complete.
Using a "Build first / bid later" approach during the pandemic – when it was foreseeable that prices would be volatile and competitive bidding questionable – was an utterly reckless decision by the board.  Will the district's internal audit address this very expensive error in judgement?
Several other Prop S projects have also had substantial price increases:
Paving projects: 133% to 410% over estimates.
Playground upgrades: 37% to 83% over estimates.
Security vestibutes: 147% over estimate
FHN High School: 90% ($79M) over estimate
Inflation, construction, and labor costs all increased substantially during that time.  Those factors however do not explain the magnitude of these increases.
In January, 2022, the FHSD Board of Education voted NOT to require an external audit of the project, but instead to allow an internal audit.
Our district will soon be facing significant financial challenges, largely due to the lack of proper board oversight. We desperately need to restore taxpayers' trust so that we can face these challenges. Therefore, Francis Howell Families once again calls for a full external audit of Prop S spending.
---
Want more information?
Here's what you can do:
---