On Thursday, Feb 23rd 2023, Jane Puszkar appeared on the Kell and Co. show on Real Talk 93.3.   Jane is a candidate in the April 4th Francis Howell school board election.   Listen to her discuss her priorities in this interview:
---
See also: 
Here's what you can do:
Please contact us to find out more, volunteer in a school board campaign, or to let us know your concerns about our schools.
Consider making a donation to help us elect better school board members.
Attend a FHSD School board meeting and voice your concerns –
See here for schedule and more information.
Most importantly: Get out and VOTE on April 4, 2023, and encourage your friends and neighbors to do the same!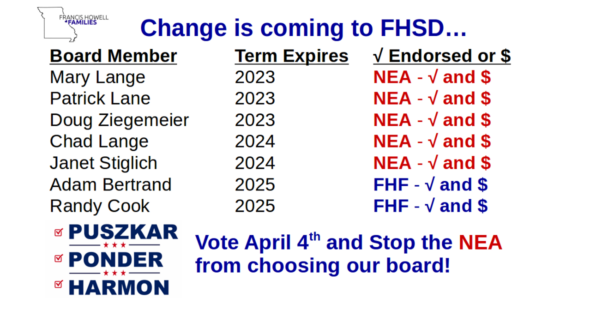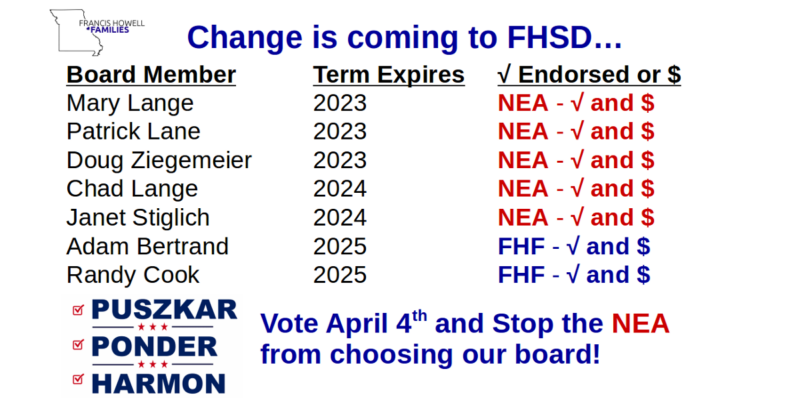 ---