At the Francis Howell Board of Education meeting on April 21, 2022, one parent spoke out regarding the political indoctrination experienced by his 6th grade child and his attempts to voice concerns with staff.
Please click the image below to watch his comments before the board: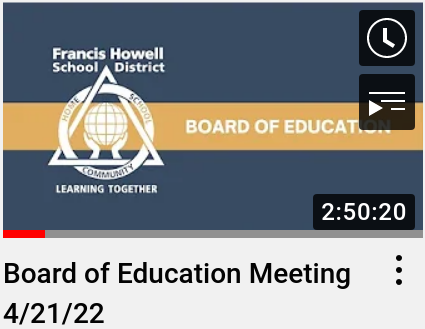 ---
What you can do:
Attend a FHSD School board meeting and voice your concerns –
See here for schedule and more information.
Please contact us to find out more, help us to find and elect a better school board, or to let us know your concerns and experiences with the district.
Consider making a donation to help us elect better school board members.